Why Cordata?
Cordata's Back to Work product offers integrated tools and services that allow an employer to assess and monitor the status of their workforce to improve adherence to COVID-19 protocols and safety measures. We help companies protect their most prized investment – their people.
Real-time health status of your workforce
Separate HIPAA-compliant medical file supporting ADA requirements
Fast-tracked system implementation to get started quickly
Adaptable tools and services for changing public health guidelines
NEW! Cordata can help! We offer outsourced management of the monitoring process so existing HR staff aren't overburdened. Back to Work is available bundled with use of our virtual staff.
Learn more about Cordata Back to Work.
Coordination Overview
The Cordata platform supports the needs of both large and small employers striving to monitor COVID-19 patients.
Assess and monitor individuals to keep the workplace safe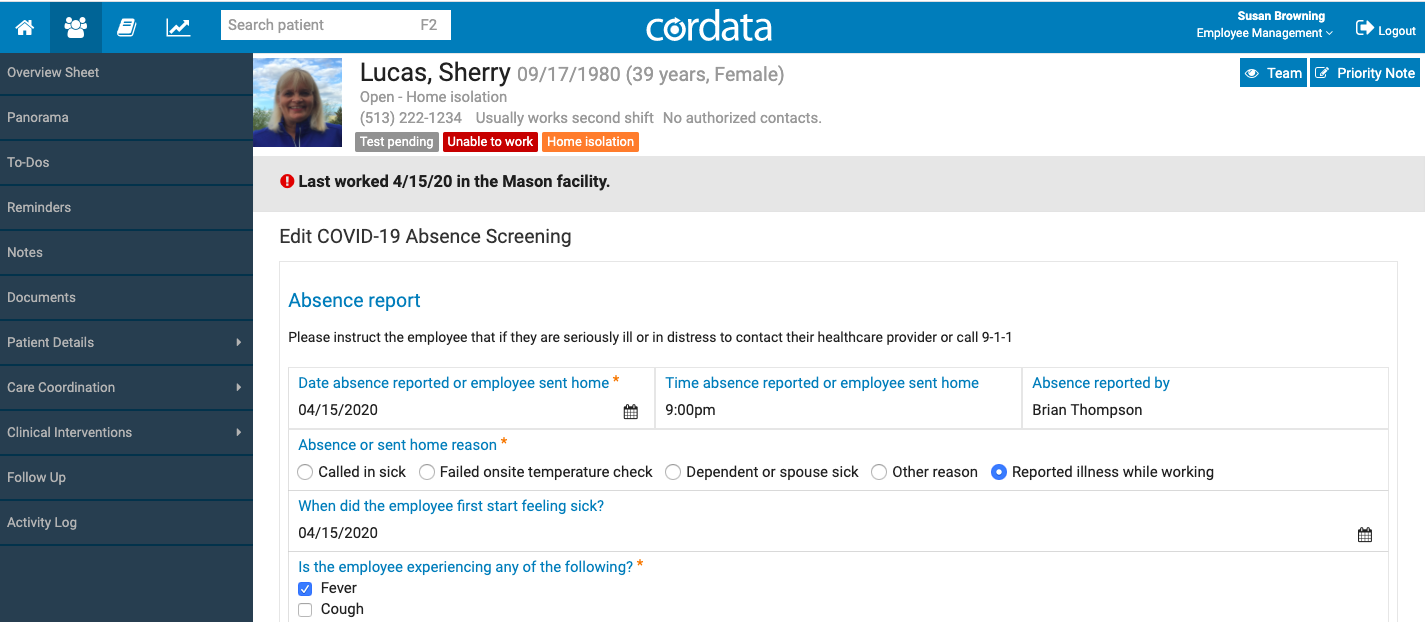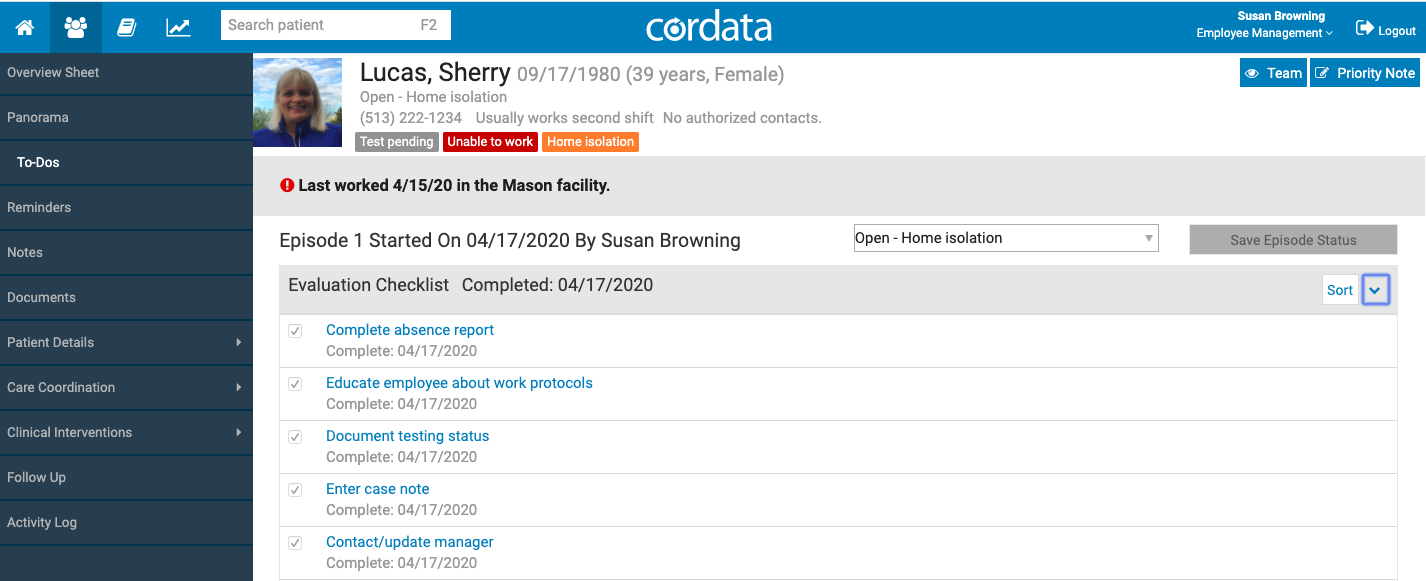 Stay ahead of population and geographic trends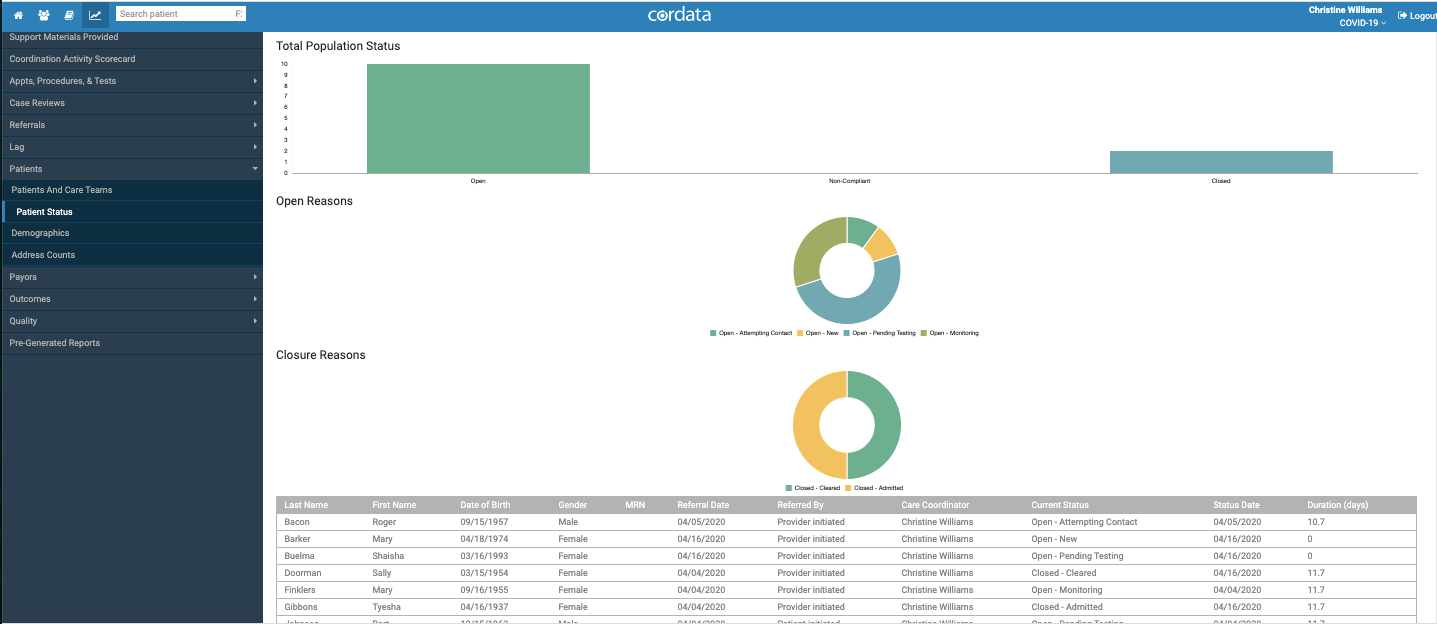 Get Your People and Teams Back to Work.
Safely and Securely. Quickly and Confidently.