Why Cordata?
Cordata's Oncology care coordination platform advances patient-centered care and drives better outcomes – from screening to survivorship. Busy cancer centers and oncology departments rely on Cordata to navigate cancer patients efficiently and compassionately across complex treatment plans.
Care Overview
Effective Care Coordination improves both clinical outcomes and financial performance.
The Cordata platform supports the needs of large hospitals and health systems without sacrificing specialty-specific details.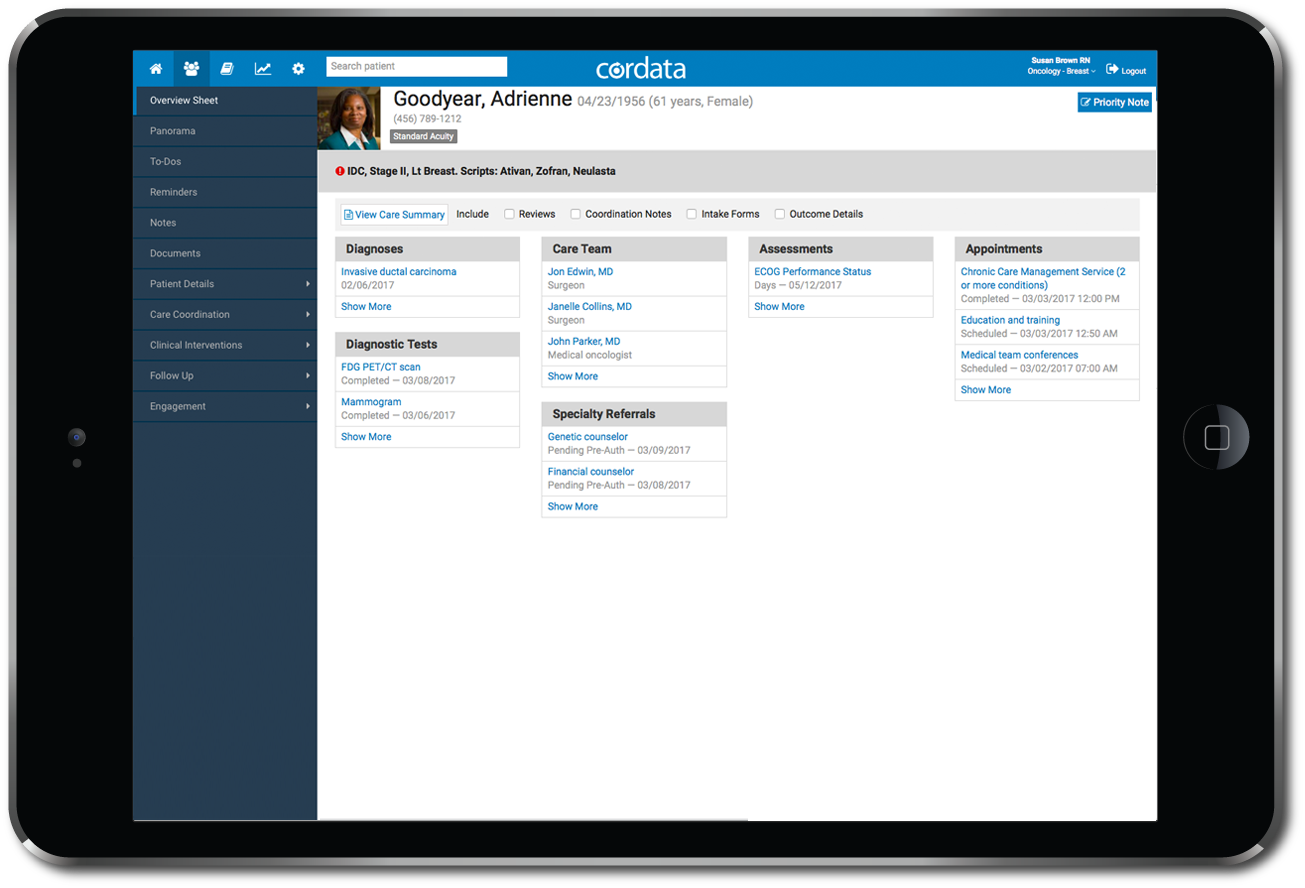 One enterprise system and vendor
Performance dashboards and reports
Configurable sets of specialty terms and protocols
Increase Patients. Decrease Costs. Increase Revenue.
Improve your business Results and clinical outcomes today.