Why Cordata?
Most orthopedic service lines are surgically focused and consumed with bundled payments initiatives for hip and knee procedures. Early adopters of bundled payments have found that the key to success is to send patients to home care as early after surgery as possible. The most significant influencer of a patient's ability to return home is their age and their condition pre-surgery. But few patients are advised to improve their condition in advance of surgery.
Cordata Ortho enables healthcare organizations to coordinate ortho patients from initial conservative care procedures and "pre-hab" to surgical procedures and rehabilitation.
A simple-to-use triage component identifies the source of the referral and appropriately directs patients for initial care.
Should the patient become a likely future surgery patient, Cordata can assess the patient's health in key areas (BMI, smoking, A1C, etc.) and extend to coordination to ensure the patient's participation in parallel care paths, such as weight reduction or smoking cessation.
A comprehensive patient record includes all prior history and treatments part of a longitudinal view that includes the current care plan.
A cloud-based architecture makes this information available to all members of the care team, regardless of their local EMRs, enabling clinicians to collaborate, effectively monitor treatment progress and refine the care plan over time.
Cordata's patient engagement capabilities collect standardized patient-reported outcomes (e.g., HOOS, KOOS), quickly identify symptoms that can lead to readmissions and prompt proactive and corrective actions.
Using Cordata Ortho, Healthcare Organizations Can: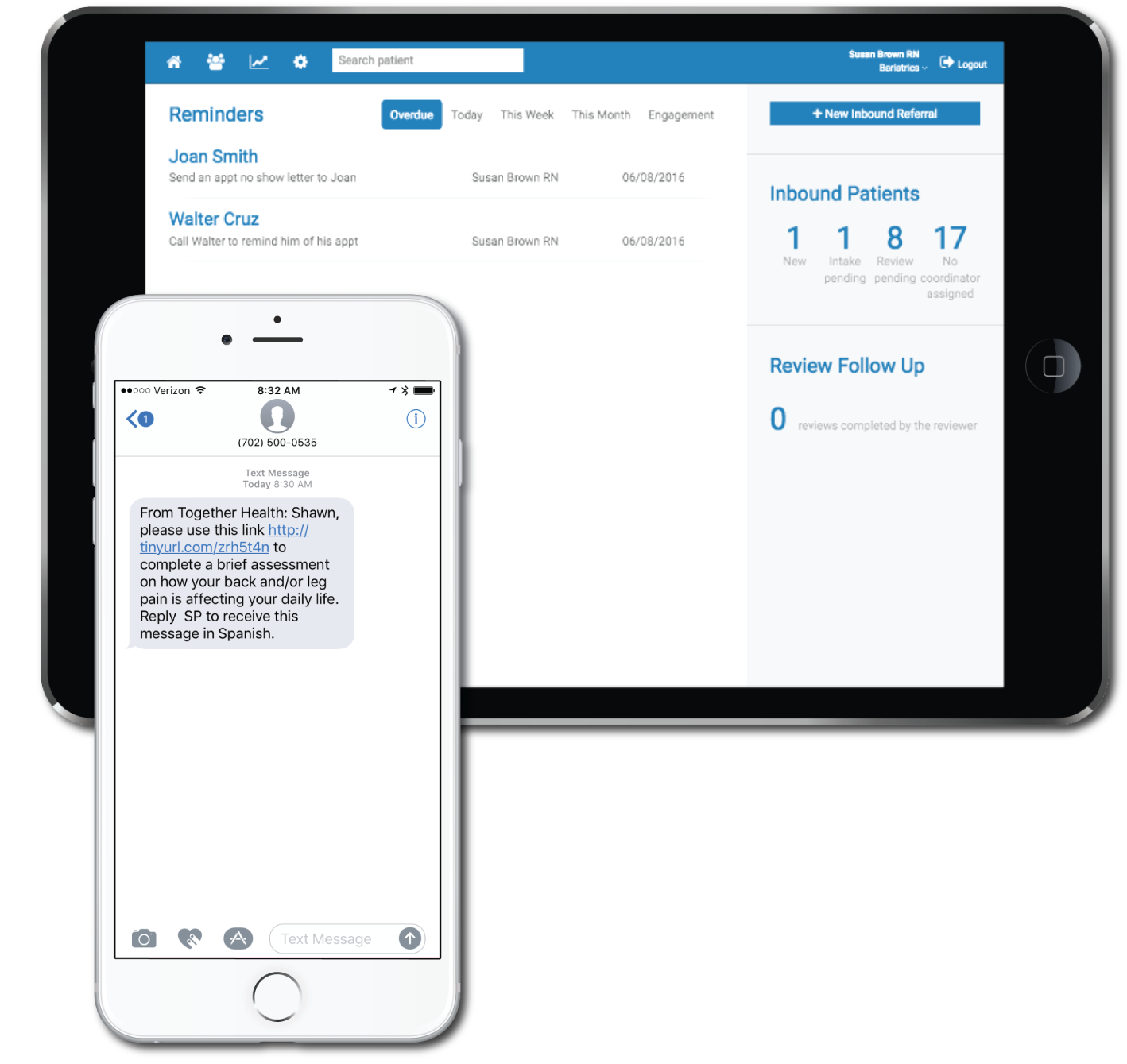 Reduce risk of poor financial outcomes in bundled payment
Improve compliance with pre-surgical treatment recommendations
Decrease need for ED visits
Automate collection of patient reported outcomes (HOOS, KOOS, etc.)
Help justify maximum reimbursement within the complete joint replacement (CJR) program
Improve patient outcomes for surgical procedures
Increase Patients. Decrease Costs. Increase Revenue.
Improve your business Results and clinical outcomes today.