Why Cordata Spine?
100+ hospitals and healthcare organizations rely on Cordata's specialty care coordination solutions to navigate patients efficiently and effectively across complex treatment plans.
Helps establish integrated care network by promoting communications among clinicians – PCPs, surgeons, specialists – throughout the continuum of care.
Facilitates intake of spine-specific patient histories for productive office visits and expedited care where necessary.
Enables clinician-driven triage for proper routing to next treatment and better timeliness of care.
Supports long-term and detailed patient tracking for increased engagement for enhanced experience, better outcomes and higher patient satisfaction.
Tracks clinical outcomes using built-in protocols to identify best practices and benchmark outcomes.
Improves reporting capabilities to streamline gold seal accreditation to attract PCPs, extend referral networks and gain market share.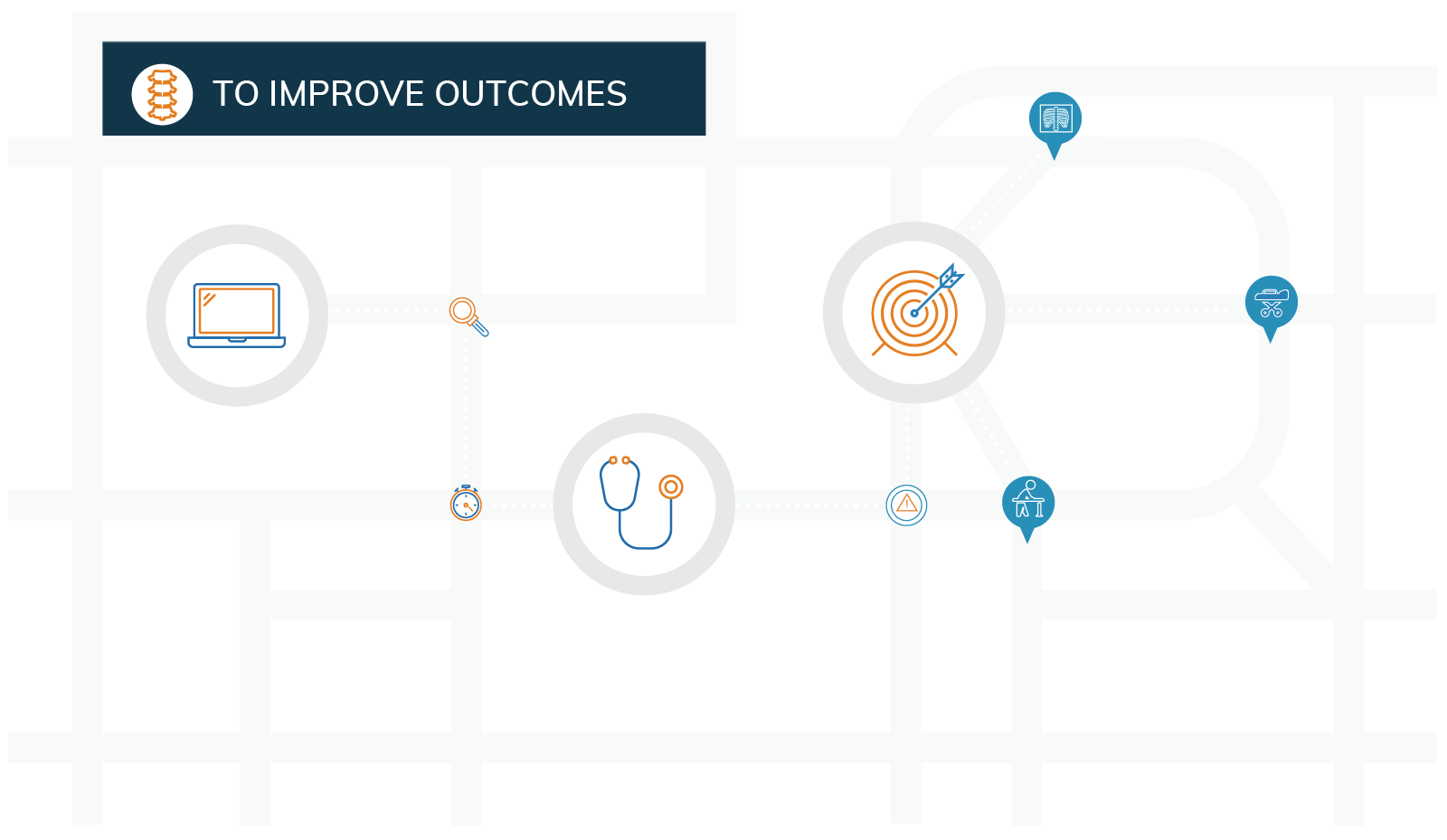 We Love Data
Cordata captures clinical outcomes data from:
Satisfaction and Return to Work
INTERFACING WITH EHRS AND OTHER SYSTEMS
Stop Siloing and Start Sharing
Cordata helps hospitals and healthcare organizations overcome the disconnected silos that house critical data that – when integrated and combined – provide a complete, accurate and timely view of patient histories. Currently, it's time consuming and expensive – requiring lots and lots of manual, duplicative data entry – to gain such views.

Cordata complements EHR systems by collecting data and making it available for sharing across the treatment plans and care paths. Further, Cordata gives physicians, care coordinators and management access to:
Specialty-driven workflows
Patient monitoring tools
Data exchanges that are compliant with HIPAA and the HL7 standard – and set the stage for meaningful use regulations
Increase Patients. Decrease Costs. Increase Revenue.
Improve your business Results and clinical outcomes today.