Our Culture and Team
Cordata is about people, health and wellness and building a better healthcare business. We believe collaboration and openness are the best paths to innovation.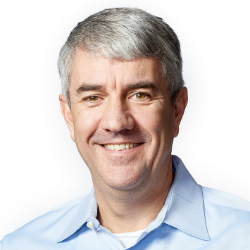 Gary M. Winzenread co-founded Cordata Healthcare Innovations in 2014 and serves as its President and Chief Executive Officer. Previously, he was Senior Vice President and Chief Operating Officer for Streamline Health, where he led a re-architecture of Streamline's flagship product that resulted in an increase in company value of almost $100M. Prior to Streamline, Gary founded his own technology consulting company, was twice named to his city's Fastest Growing Companies list while growing at or above 100% for three consecutive years, and then successfully sold to Number Six Software out of McClean, VA where Gary took on the VP of Sales and Marketing role. Gary served on the executive team of Number Six through two more acquisitions before successfully selling the company to a public consulting entity. In this span of 16+ years, Gary has been involved as an Executive in three high-growth technology companies participating in seven merger/acquisitions and the creation of over $135M in additional shareholder equity. Gary holds a BS in Electrical Engineering from the Rose-Hulman Institute of Technology.
"Originality is nothing but judicious imitation"
– Voltaire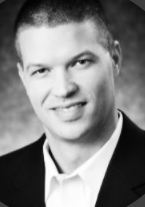 Michael is Cordata's Senior VP of Operations. He has 20+ years of success in a variety of highly competitive industries, critical markets and fast-paced environments. Proven track record of driving increased levels of productivity, increasing profits while reducing expenses, process improvement execution and external/internal client satisfaction. Articulate and persuasive with exceptional communication and leadership skills, effective at all organizational levels. Progressive, decisive, innovative and highly valued not only for translating objectives into actionable plans but also for providing decisive leadership to cross-functional staff.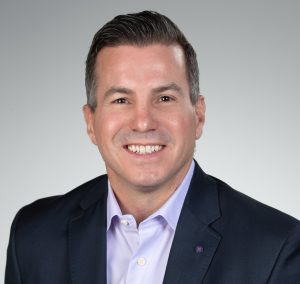 Joe Qualtier is the Senior VP for Sales & Marketing at Cordata Healthcare Innovations.  Joe leads the sales and marketing teams for our community and healthcare business lines.  He has spent his career dedicated to developing business within and understanding the complex healthcare market.
Prior to joining Cordata, Joe was the SVP of Sales & Operations at Staywell, a health empowerment company that uses the science of behavior change to help people live healthier, happier lives.   Over the span of Joe's career, he has brought his expertise to IBM, Merge, Taylor Healthcare and other healthcare thought-leader companies.
Joe is a graduate of the University of Illinois Chicago and the University of Chicago Booth School of Business Chicago Management Institute.  In his personal life, Joe lives in the greater Chicago area with his wife and son.
"Chance rewards the prepared mind."
-Louis Pasteur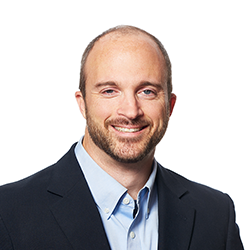 Jon Stonis is Cordata's VP Product Engineering and Technology. Jon brings over 17 years experience with program and technical project management. In this role, he will optimize and oversee his team of product development engineers to develop and launch new products and product features. Jon holds a Bachelor of Science degree in Computer Science from Pensacola Christian College.
"Success is finding a better method."
– Emerson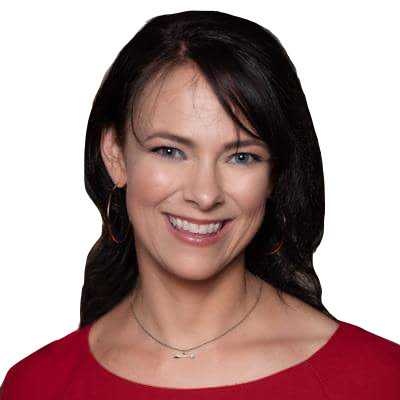 Dr. Kelly Firesheets is the vice president for business development for Cordata Community Community Services. She leads the Cordata Community suite of services which includes software, coaching and technical support that improves public health interventions for the opioid crisis. An evaluator by training, Kelly has spent the past decade supporting community-facing, data-informed solutions to the opioid crisis.
Prior to joining Cordata, Kelly was a senior project director with BrightView Health, an addiction treatment provider based in Ohio. There, she managed special projects and initiatives to improve transitions of care and increase access to medication assisted treatment. Most notably, this included a collaborative, state-wide pilot to improve Emergency Department response to opioid use disorder, a project that included health systems, health departments and treatment providers.
Kelly holds a Doctor of Psychology (Psy.D.) in Clinical Psychology with a certificate in organizational concepts and management from Xavier University. Kelly was previously chair of the Cincinnati Board of Health, was recognized as one of the Cincinnati Business Courier's 2017 40 Under 40, and was one of Grantmakers in Health's 2014 Terrance Keenan Fellows. In her personal life, Kelly likes to lift weights, dance, listen to live music, eat pancakes, and create adventures with her two very high energy boys.
"As your career grows, the list of things that makes you happy should not become smaller, it should become bigger."
-Taylor Swift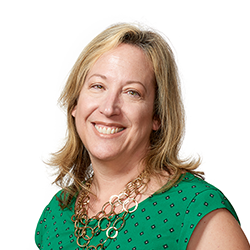 Cam McClellan Teems is Cordata's Sr. Director of Healthcare Business, responsible for developing collaborative relationships with hospitals, cancer centers and healthcare organizations that use Cordata's Oncology Care Coordination Solution. Cam brings more than 15 years of experience in healthcare management and consulting. Specifically, she has multi-specialty practical experience in utilization review, activity-based cost accounting by procedure, process re-engineering, managed care contract review and negotiation. A noted industry expert, Cam is the author of many healthcare management books and articles and co-author of the American Healthcare Radiology Administrators textbook Financial Management in Radiology. Cam is also an Advisory Board Member for the Mammography Regulation and Reimbursement Report and serves on the Board of Directors for the Susan G. Komen Race for the Cure's Atlanta affiliate.
"Stand often in the company of dreamers: they tickle your common sense & believe you can achieve things which are impossible."
– Mary Anne Radmacher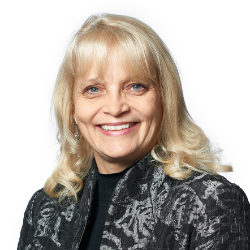 Laura Venerable is Cordata's Director of Products. In this role, she drives strategy and direction for Cordata's products, analyzing market needs and problems, evaluating competitive offerings, coordinating activities of development partners, prioritizing product features and establishing a product management framework for growth and sustainability. Laura holds a Bachelor of Science degree in Computer Science from Virginia Tech and a Master of Science degree in Information Systems from George Washington University.
"Carpe Diem."
Join Our Team
If you're passionate about building a better healthcare system through data and innovation, we should talk, the sooner the better.