How do you measure success when responding to something as pervasive and detrimental as the current opioid crisis?
The real answer is: it's hard. Public entities are scrambling to find the most effective ways to deploy resources, connect with substance users, and shepherd them into treatment programs. While progress is being made and lives are being saved, there are few metrics and even fewer standards about how to do this in a repeatable and sustainable fashion.

ORIN. The Opioid Response Intervention Network (ORIN) is the first step in a data-driven path to determining success. Spearheaded by Cordata, the network includes a host of public entities in the Midwest collaborating with technology experts. A key goal of ORIN is promoting the consistent collection of data so that different approaches can be compared and analyzed. A common data dictionary and model is essential for the scientific analysis that will produce validated results in opioid response.
Recognizing that data collection about the opioid response is in the early stages, ORIN divides the data into two categories:
• THE ESSENTIAL SET  • THE EXTENDED SET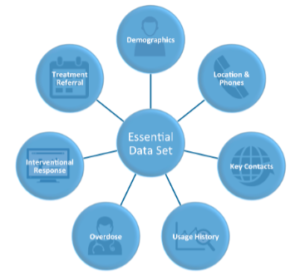 The essential data set is the minimum data that should be collected when engaging an individual about opioid usage. It provides the backbone for evaluating volume and resource utilization across different jurisdictions. To make collection easier, the essential data set is organized by category.
The essential data set is geared towards organizations who are resource or time constrained.  Once jurisdictions are comfortable collecting the essential data set, they can move to deeper analysis, patterns using data from the extended data set.
While still being vetted by ORIN, the extended data set will enable comparative research into risks, efficacy, and ancillary services.
THE CORDATA COMMUNITY PROCESS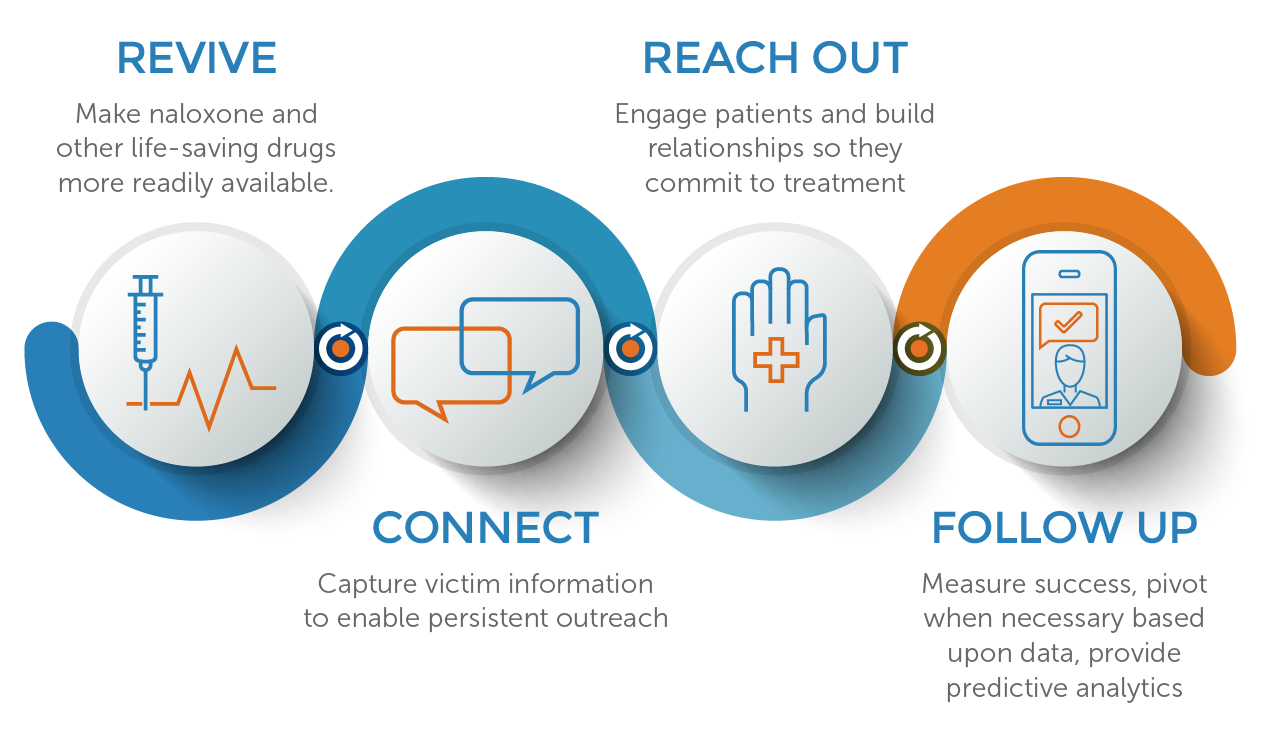 CORDATA ANNOUNCES THE RELEASE OF A STANDARD OPEN SOURCE DATA MODEL TO MEASURE THE SUCCESS OF COMMUNITY OPIOID RESPONSE
THIS EFFORT IS DESIGNED TO COMPARE CURRENT EFFORTS AND DATA COLLECTION IN PURSUIT OF AGREEMENT ACROSS THE TEAMS ON THE COLLECTION OF KEY DATA ELEMENTS AND THEIR DEFINITION
FOR IMMEDIATE RELEASE Cincinnati, OH – Sep 12, 2018: Cordata Community, a leader in care coordination and patient engagement technology designed for addiction and other community health issues, is pleased to announce the release of the first version of a data model to define the efficacy of community based opioid and substance use disorder efforts. The data model is an artifact produced by the Opioid Response Intervention Network (ORIN), a collaborative group that includes more than a dozen community response teams, across four Midwestern states.  Read more >. 
Sign up to download the ORIN data dictionary and to ensure you will be notified when new versions are available.
Cordata's care coordination platform is currently undergoing modifications to comply with and enforce data collection to the essential and common models.