Cardiovascular disease is the leading cause of hospitalization and mortality. [1] Every 40 seconds, one American will suffer a heart attack, which is among the top ten most expensive hospital principal discharge diagnoses.[2]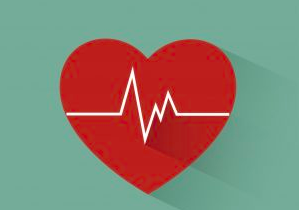 And to add insult to injury, the The National Health and Nutrition Examination Survey (NHANES) showed that cardiovascular expenses have been one of the largest portions of current spending—an amount estimated to triple over the next 20 years.  This means that the cardiovascular care continuum is an imperative for most providers, hospitals and health systems.
Six years ago, in 2012, The Advisory Board Company wrote Mastering the Cardiovascular Care Continuum: Strategies for Bridging Divides Among Providers and Across Time and said "disease complexity, diverse specialist involvement, and multiple treatment options leave no choice but for programs to work cohesively."  Their report emphasized 2 key elements for success in "mastering" the continuum:  Risk stratification and patient engagement.  In the six years since, some programs have reached for cutting edge collaboration, putting algorithms in place to be managed by care managers, and more.
The Bundled Payments for Care Improvement (BPCI) initiative will put those programs and your cardiac continuum health to the test.  
Of the 29 inpatient bundles and 3 outpatient bundles, the cardiovascular-focused episodes are as follows:
Percutaneous coronary intervention (inpatient [IP] and outpatient [OP])
Coronary artery bypass graft surgery (CABG)
Congestive heart failure
Stroke
Acute myocardial infarction (AMI)
Cardiac pacemakers
Cardiac valves
Cardiac defibrillators
Cardiac arrhythmia
If you choose a voluntary cardiac bundle, you will likely want to leverage care coordination in the form of dynamic risk stratification such as LACE at Admission, or TIMI (Thrombolysis in Myocardial Infarction) risk score usage and patient engagement.
Be sure that your care coordination platform or EHR offers the ability to easily administer assessments like these.  (See http://www.cordatahealth.com/cardiovascular) Once you know the risk levels of your patients, you can tailor engagement for preemptive management of the patient.  Engagement can happen while the patients are admitted and have a hospital-issued device (or their own) and can continue post-discharge for medication adherence, disease education, appointment reminders, symptom assessment, wellness coaching and much more.
More on the Cardiovascular Continuum coming on September 20th at our upcoming webinar provided by Corazon, Inc. Register Here.
[1] Benjamin EJ, Blaha MJ, Chiuve SE, Cushman M, Das SR, Deo R, et al. Heart disease and stroke Statistics-2017 update: a report from the American Heart Association. Circulation. 2017;135(10):e146–603.
[2] https://healthmetrics.heart.org/wp-content/uploads/2017/06/Heart-Disease-and-Stroke-Statistics-2017-ucm_491265.pdf